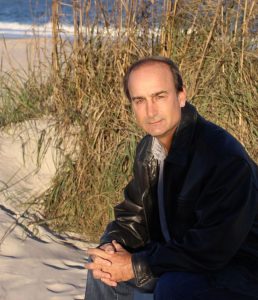 If you'd like to get in touch with author JR Sharp for your book club or bookstore appearance, or for an upcoming speaking engagement, please email jrwsharp@gmail.com. Below, a look at some upcoming events!
August 19 @ 6:00 pm – 8:00 pm
Amelia Island Historical Museum
There will be a drinks and food. J.R. Sharp will be discussing the book and doing a Q+A period. In addition, there will be time for book signing.
Praise for Appearance at Amelia Island Museum of History!
"I wanted to thank you again for sharing your stories with us last Friday night.  Everyone who saw it has raved about. You got an excellent review from our crowd.  You are welcome back here any time. Thanks so much for sharing your time with us!"
Gray Edenfield, Curator
Amelia Island Museum of History
Click here for information about making a bequest to the Amelia Island Museum of History
September 24 @ 1:00 pm – 4:00 pm
BOOK LOFT AMELIA ISLAND
214 Centre St, Fernandina Beach, FL 32034 ph: (904) 261-8991
Booksigning for Feeding the Enemy with author JR Sharp
October 15 @ 2:00 pm – 4:00 pm
Barnes & Noble Booksigning – Jacksonville Beach
Claire Lane Center 11112 San Jose Boulevard Suite 8 Jacksonville, FL 32223 ph: 904-886-9904
Come join JR Sharp for a book signing. This one is in southwest of Jacksonville.
Recent Buzz!
Save
Save
Save